Thank you for visiting my website
All of my glass works are individually designed and made at my home studio in Mevagissey.  Most of my designs are inspired by Cornwall in some way – its countryside and sea, its history, its mystical past and present, its people, customs and ever changing life.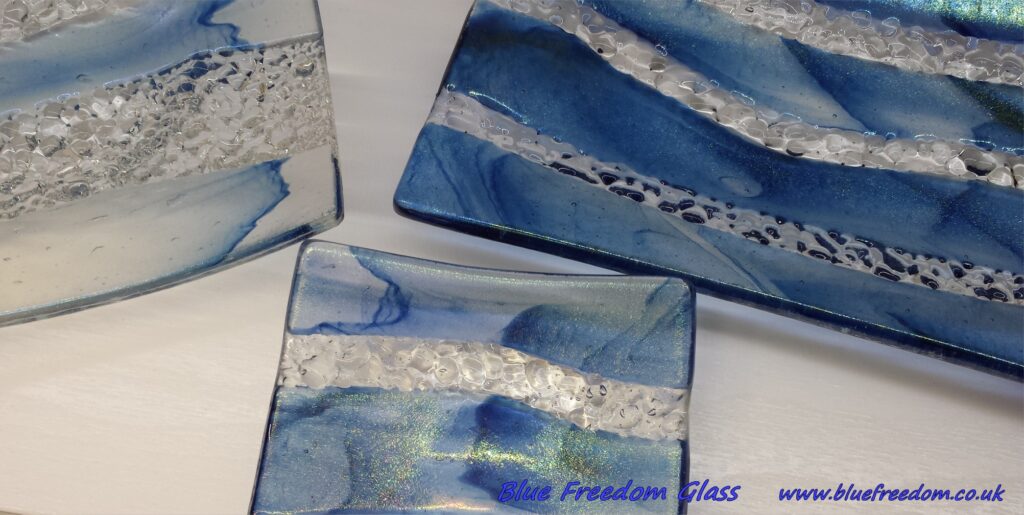 The glass and copper used to create each piece is all cut by me and each piece is individually made – no staff, mass production or factory piskies are employed here!  
Each piece, however big or small, is unique in its own way.  I hope you like them. 
I am adding to the website regularly, but in the meantime, news and recent work examples are available to view and buy on my Facebook page (no login required, recent updates opposite).
Alternatively, if you are in Cornwall my work is available for sale in Charlestown and Penzance – please see the Stockist list on the Where to Find Me page for details. Not all outlets carry my full range, so if you are looking for a specific item, please contact me first to check before making a special trip.
Or drop me an email and I will be delighted to help.
www.facebook.com/BlueFreedomDesigns
Email: sales@bluefreedom.co.uk